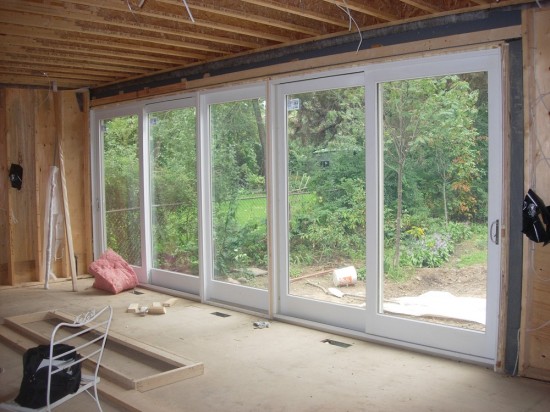 Services
Chateau Window & Door systems provides a range of services to suit all your needs.
We carry an extensive line of windows and doors from some of the most reputable manufacturers in North America and beyond to provide you with top quality products.
Our knowledgeable sales team will help guide you through product options and custom designs to make the right decision for your home.
Clients are at the core of our business and are involved at every stage of the process, from conception to installation.
 Installation:
Chateau offers optional installation for all of our products to our clients.
Chateau provides high quality installation services and skilled workmanship for optimal window and door performance.
Installation methods include new construction, retrofitting, full frame removal.
We offer a variety of retrofit methods including "insert," "Full frame and trim replacement," also known as brick to brick, as well as our unique hybrid install.
Post-Installation:
Additional services are provided to our clients in our commitment to serve you as best we can.
For new construction we offer a lock up service to store your screens and hardware so that they are not damaged or lost during the installation process.
Our diligent team will come post-installation to install the hardware and screens and ensure that our product is functioning properly.